This is the last meal of the great grocery experiment of 2007 as it is time to begin prepping Thanksgiving dinner and go grocery shopping!
This "Experimental Loaf" was made to see if it would work. It worked, so now I just need to tweak the thickness of the dough and change the filling so I can make a larger one for Thanksgiving dinner.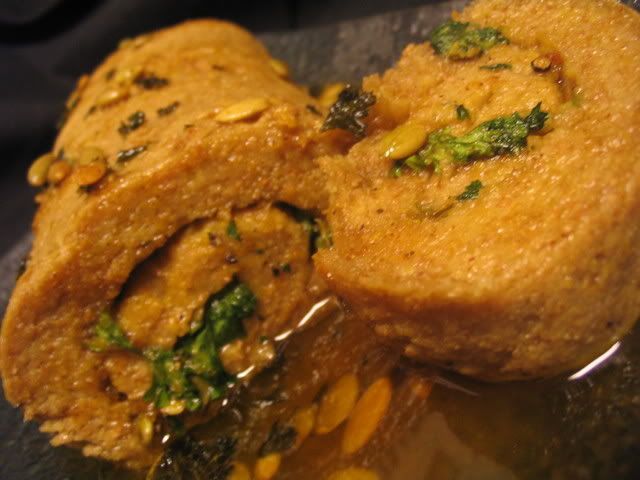 Basically it is a dough made with a mixture of vital wheat gluten, chickpea flour and whole wheat flour, rolled out, and spread with an herbed paste then rolled up and baked. When I tweak it to perfection, I will post the recipe.
Now I'm off to work, and after work...I'M GOING SHOPPING!