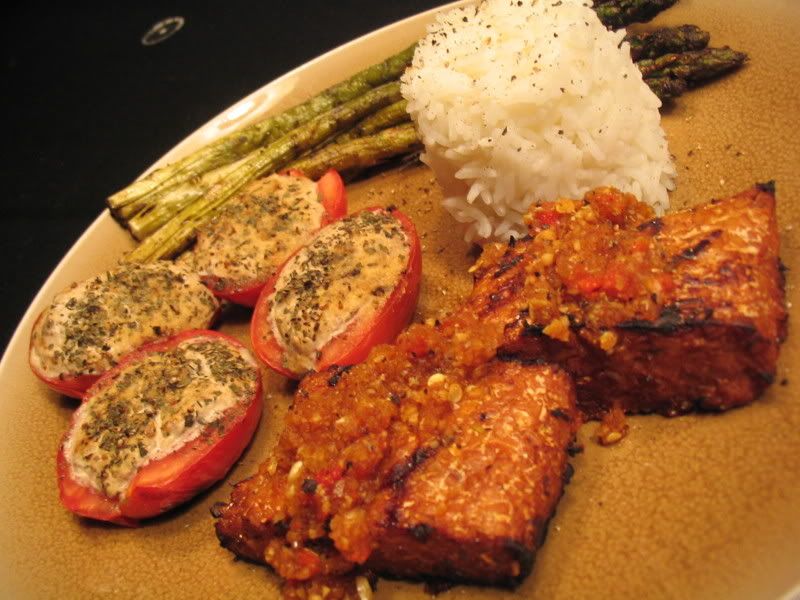 Stuffed Tomatoes
(Stuffed with Joni's
Italian Style Mushroom and

Sundried

Tomato Veggie Dip
)
Ingredients
6 Sundried Tomatoes, packed in oil
16 oz Tofutti Better than Cream Cheese (2 tubs)
16 oz MUSHROOMS,(2 small prewashed packs)
1 tbsp dried basil
6 cloves garlic or 1 tbsp garlic powder
Salt and pepper to taste
Directions
Add all ingredients to a food processor and blend until smooth. Use to stuff peppers, tomatoes, mushrooms, or as a dip for veggies and or pitas.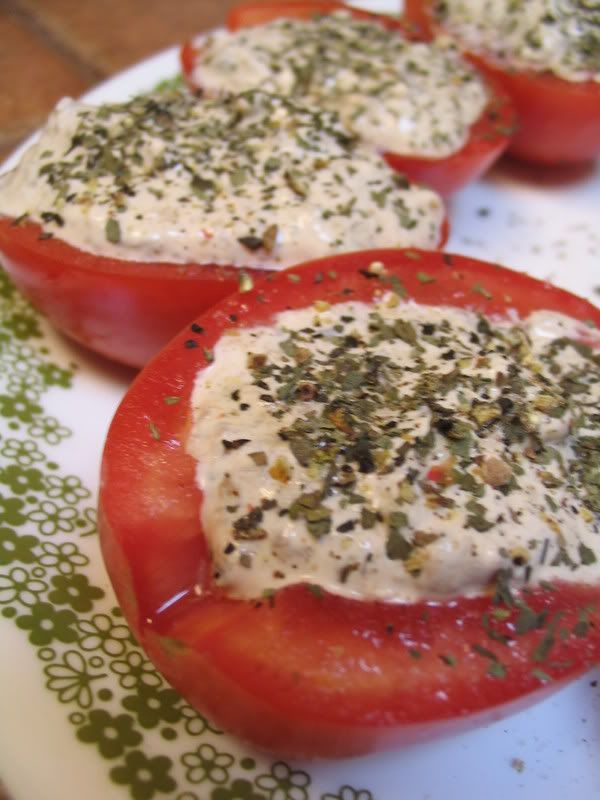 Grilled

Tempeh
(Marinated in Joni's
Kickin' Onion & Pepper Marinade and Sauce
)
Ingredients
8 oz tempeh (Cut into 4 pcs)
4 cloves garlic
1 med/large yellow onion, roughly chopped
1 cup soy sauce
3 dried jalapeno peppers with seeds
1/4 cup apple cider vinegar
1 tsp cumin
fresh cracked pepper to taste
Directions
Add all ingredients (except tempeh) to a food processor and blend well, pour over tempeh and let marinade for a few hours before grilling.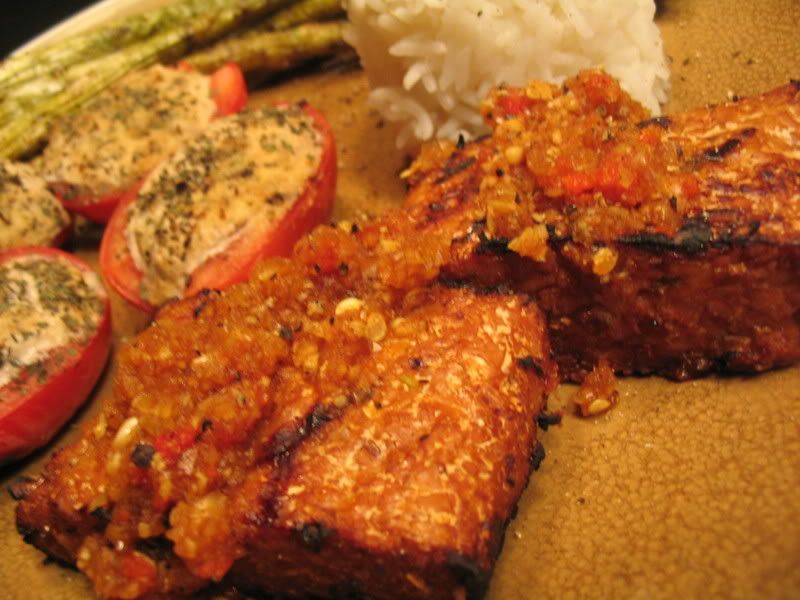 Jasmine Rice &Grilled Asparagus
(Marinated in Olive Oil & Balsamic
Vinaigrette)