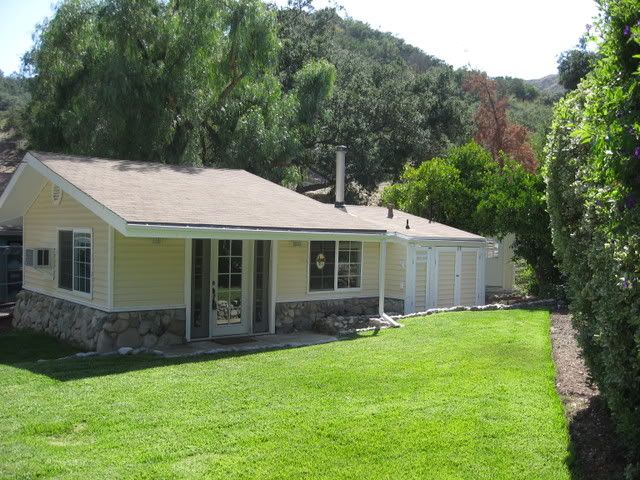 It's been a long two weeks, but we slept here starting Saturday night. It's definitely different. I wake up before the sun rises, and apparently, so do the roosters! I finally got the computer set up this evening so I thought I would say hi. I still have a bit of unpacking to do but we are 75% done. I will post pictures as soon as the place is presentable, and I will start cooking again as soon as I can figure out where to put all of the spices!
Top 10 things that have made this move a bit interesting:
10. Dan and I have completely different ideas of how to pack and move.
9. It has been over 100 degrees all week.
8. There are
A LOT
of bugs in the country.
7. Annie (one of my dogs) does not like Sara or Heidi (the neighbor's dogs.)
6. We have no hot water or shower until at least tomorrow, possibly Wednesday.
5. I will have to keep 85% of my clothes and shoes outside in the barn.
4. My nice big office is now a bookshelf.
3. The TV does not fit on the TV shelf. This is a very big deal.
2. Cox Cable salespeople are sneaky little "cocks."
1. This house is only 495 square feet.