Yep. Candy made from mashed potatoes. Actually, there is so much sugar in these, no one would ever guess that you made them from mashed potatoes. This is an old family recipe that has been passed down for generations. It's naturally vegan, so no subs were necessary. It's a fun way to use up your leftover mashers, or you can whip up some fresh ones just for the occasion.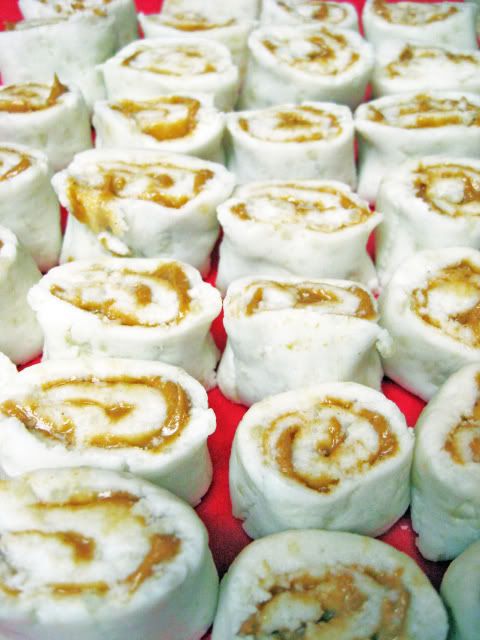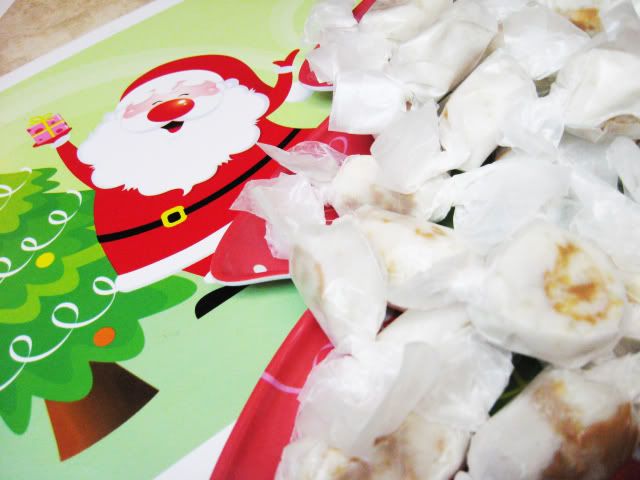 For years, my mom and I have been making it according to the following recipe:
"Mix powdered sugar with mashed potato to form a dough. Roll out dough and spread on peanut butter. Roll up and slice."
That really is all you need to know. You can use instant mashed potatoes for these too. Today's batch used almost 6 pounds of powdered sugar. It made about 200 pieces.
For those of you who need a bit more instruction, here it is, using instant potato flakes:
3 cups (8oz or 227g) dehydrated potato flakes
2 cups (474 ml) water
1 cup (237 ml) vegan milk like soy, rice, almond, or coconut (vanilla or plain)
6 pounds of powdered sugar
Peanut butter for spreading
In a LARGE mixing bowl, add potato flakes. Bring water and soy milk to a boil. As soon as it begins to boil, remove from heat and mix into potato flakes. Stir well, and allow to cool. Mix in powdered sugar, 1 cup at a time (6 pounds equals roughly 18 cups) using an electric mixer. As the "dough" begins to thicken, you will have to abandon the mixer and knead with your hands. Keep adding sugar until your dough is workable, and no longer sticky. Once you achieve a workable dough, divide it into 10 pieces.
On a well sugared surface, roll out one piece at a time.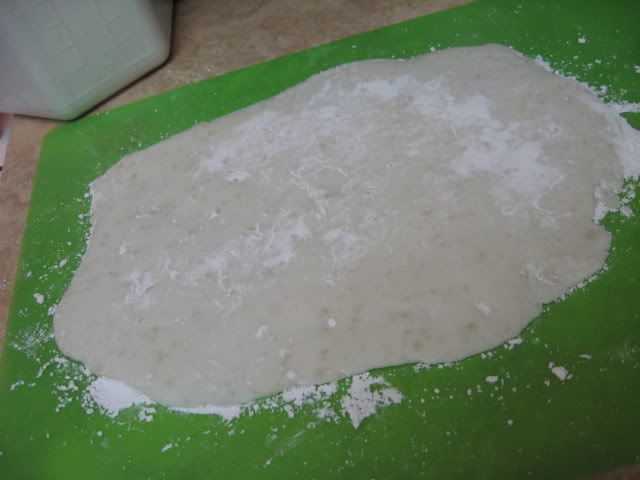 Spread on the peanut butter.
Roll it up.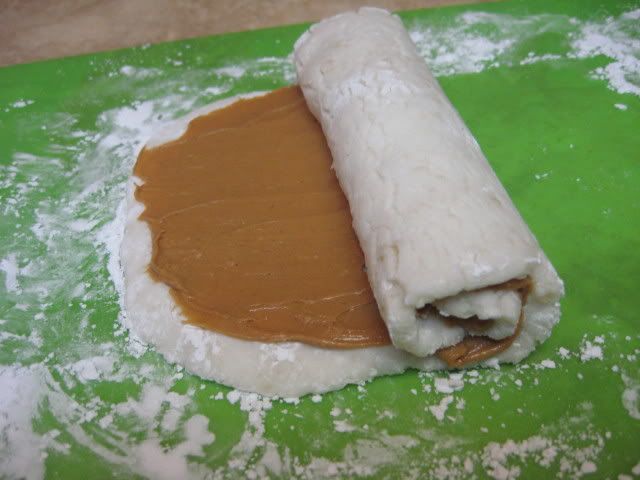 Slice and enjoy! I like to wrap mine up individually in squares of wax paper to give them that old fashioned home made look.
Yield: 200 pieces