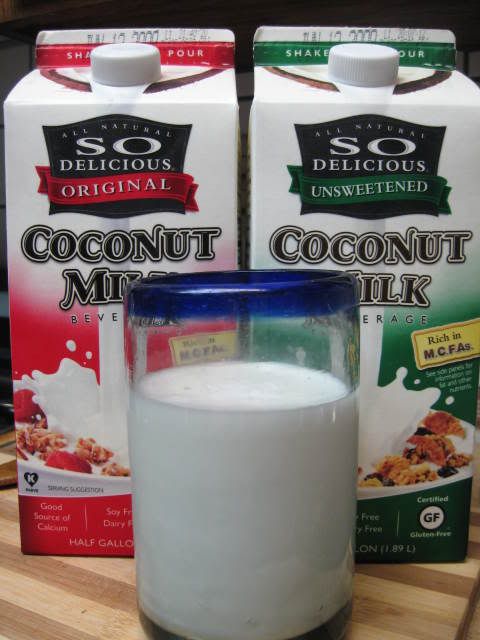 Whoa, dudes. This is major news. A new certified vegan, certified gluten free, non-dairy beverage has hit the market and I am ALL OVER IT!
Sure coconut milk has been around for millions of years, but this is different.
A BIG OL' CARTON OF IT!
I am thoroughly enjoying this. I may now reduce the amount of cans of pure, full fat coconut milk that I buy in favor of this thick and lucious beverage.
Thick is the key word here. It is really thick and rich. I am very excited to try some cooking and baking with this stuff, as I am confident that it will behave quite nicely. By the glass...not so sure, unless I am really into some brownies or cookies...it's a bit too much for straight drinking (however it did pass the Kahlua test quite nicely).
Available in unsweetened, original, and vanilla. I got mine at Whole Foods for $4.69 a carton.