The day after Thanksgiving is sometimes better than Thanksgiving itself! No stress, no rushing around...just fuzzy slippers, sweats and a big ol' plate of leftovers.
I forgot to post pictures of a few of the other things I made yesterday, so here they are:
Julie Hasson's Pumpkin Spice Cake made into a 2 layer cake with cream cheeze frosting from VCTOTW. Everyone loved the cake. Sadly, I didn't even get to try it, because my husband and I had to leave to go to his mom's house for round two.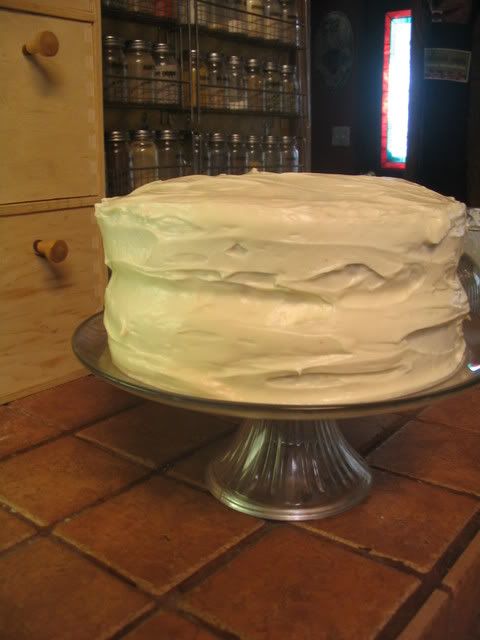 The Festivous Loaf, sliced and ready to eat: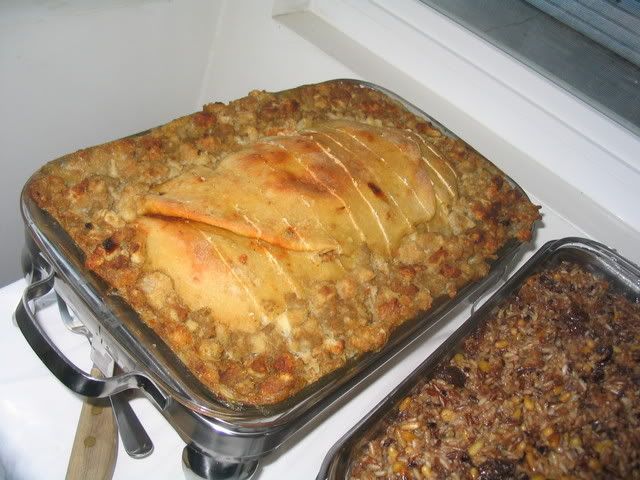 And a really horrible shot of the "Vegan Buffet"...my camera died after this shot, so I didn't get a better one, but it's the only shot of the pumpkin raviolis so I posted it anyways. Also, we got to put our food in the actual DINING ROOM this year, and the TURKEY was shoved onto the little crappy kitchen table. I guess it pays to have a pretty presentation!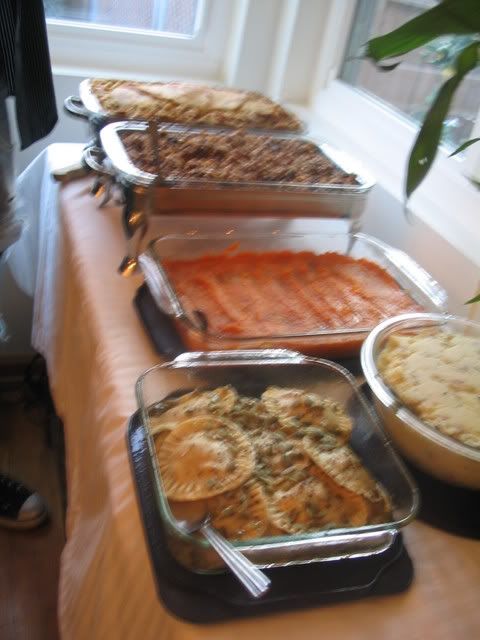 All in all Thanksgiving was a success. I wish I could've stayed at Dad's longer, but I had a wonderful time at Dan's Mom's house as well. Now off to put on those fuzzy slippers and get to my leftovers...