I am almost done with the pantry experiment. I could easily go longer, if it weren't for Thanksgiving, and specific ingredients I need to make certain things. Today I boiled up a HUGE batch of seitan to have on hand for lunches and for Thanksgiving.
I also made ravioli from scratch. I have never done this before, but I had the necessary ingredients so I figured why not. All the recent posts about ravioli really madse me want to try it. My first shot at it was successful. The pasta came out great, and the filling was rich and tasty. My biggest problem was my filling to pasta ratio. Next time I will either make the ravioli's smaller, or put more filling inside!
Rolling out the pasta dough: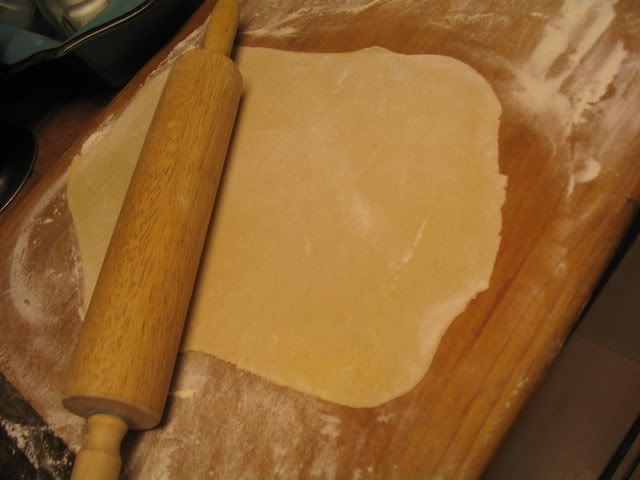 Placing the filling: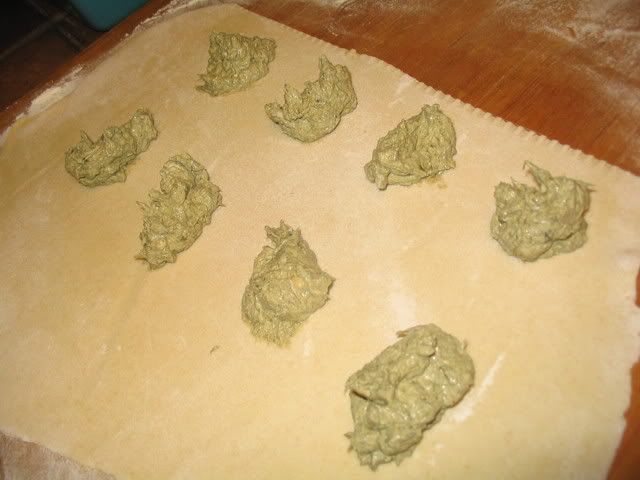 Ready to boil:
Ready to eat (topped with some jarred marinara):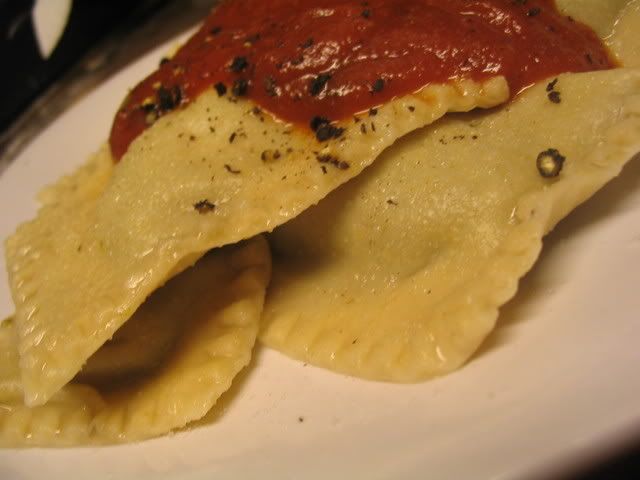 I followed
this recipe
, subbing whole wheat pastry flour for the whole wheat, and needing a bit more water to get the dough to come together. For the filling, I just mixed together a can of spinach, drained, with some garlic powder, onion powder, toasted pine nuts and Tofutti better than cream cheese. It was pretty tasty!