...sad but true. The
Vegan Month of Food
has come to an end. An era passed. A time gone by. Actually, I am quite relieved. The guilt I was feeling when I missed a post was killing me.
I will end this post with a picture of a burger inspired by one of my testers, Liz. She was at a restaraunt and had a burger she really liked. She described it and asked if I could recreate it. Hopefully this will satisfy her needs. I call it the
Fire Roasted Red Pepper Burger.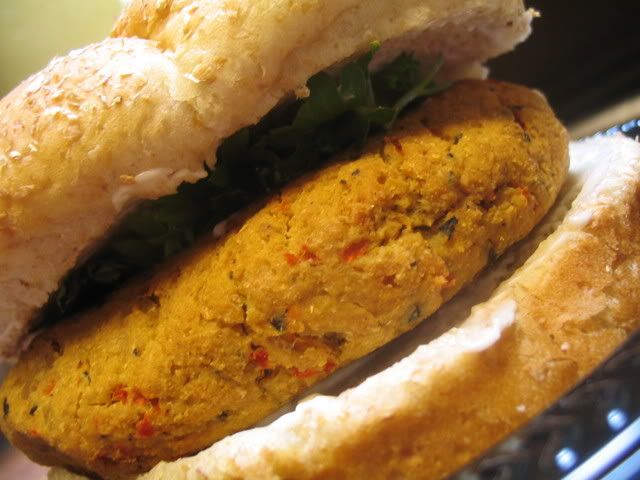 Here's the fire rosted red pepper getting fire roasted: