Originally posted on Sunday, January 14, 2007
Coconut Heaven Cupcakes with Coconut Buttercream Frosting, Rolled in Coconut Flakes. I followed the VwaV recipe for the cupcakes and the VCTOTW recipe for buuercream, but subbed coconut milk for the soymilk, yump!
Ooh Baby! Since it's been so cold, I thought I would make cupcakes that reminded me of snow!
These babies were certainly pretty, and certainly tasty, but they packed a whopping 372 calories and 23 grams of fat per cupcake! (However, they are cruelty free and do not contain any hydrogenated oils or fats, and they are cholesterol free!)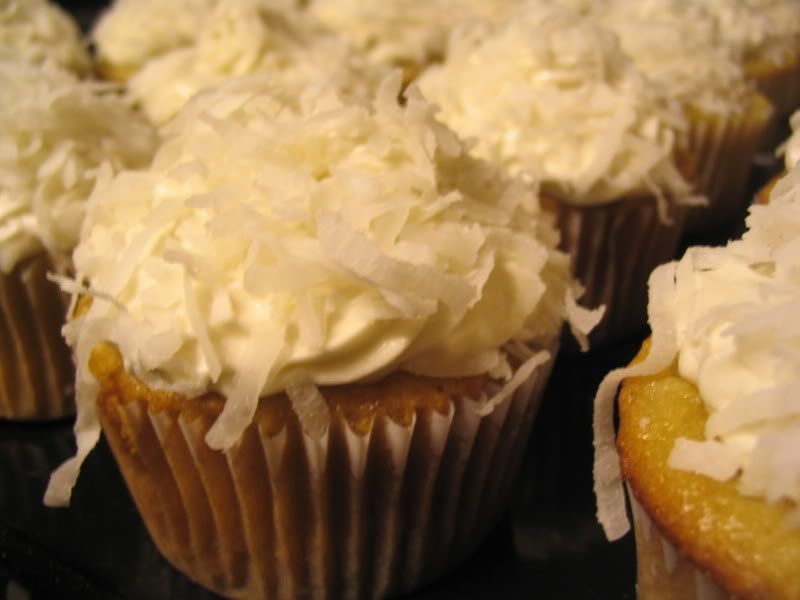 Darren & Karem's Birthday cupcake: