originally posted Saturday, October 28, 2006
Happiness Comes by the Dozen
Just your basic chocolate cupcake. Simple & elegant, it can stand on it's own with no adornment.
But why? When you can have buttery, creamy, sugary, fluffy goodness on top?
Happiness surely does come by the dozen.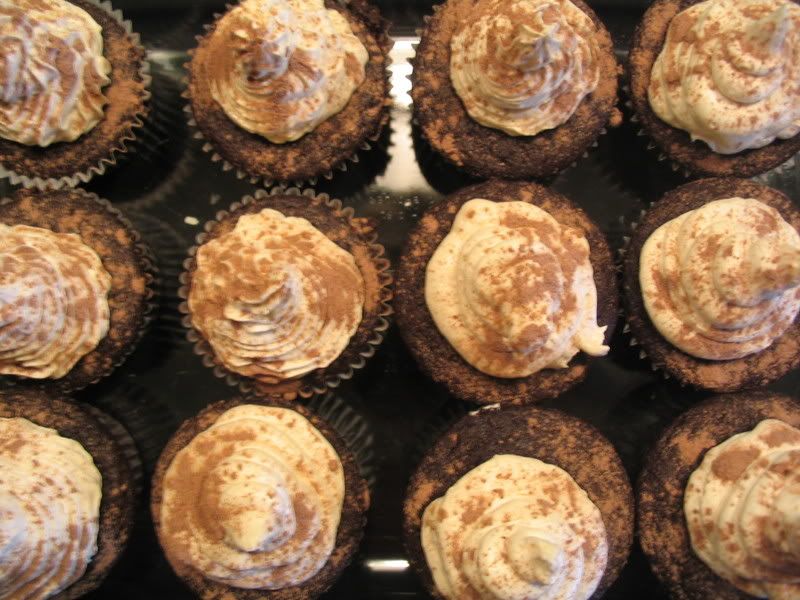 Oh, by the way, I only allow myself to eat one cupcake per batch. The rest go into the office!