Watching
Diners Drive-ins and Dives
always makes me hungry. Always. The episode I watched yesterday was all about barbecue. Smoky, slow cooked sweet and tangy barbecue.
I can do that.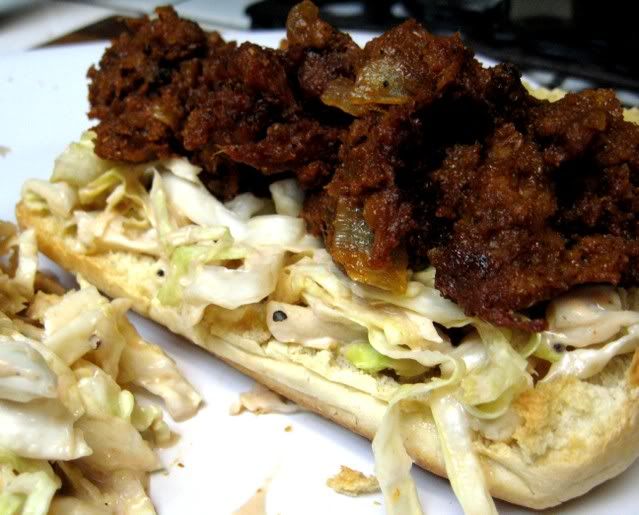 Yeah, it's a messy photo. But it was a messy sammy! Gooey and spicy and sweet and delicious piled high on a French roll on a big pile of bbq slaw.
I don't have the recipe quite refined enough to share yet, but here's the recipe for the slaw. It's cool and creamy and super simple to toss together.
BBQ Slaw
Ingredients
1 head of cabbage, cored and shredded
1 cup vegan mayo
1/3 cup barbecue sauce of choice
1/3 cup agave nectar
2 tbsp apple cider vinegar
Salt and Pepper to taste
Directions
Whisk all of the ingredients, except the cabbage, together in a large bowl. Add in the cabbage and toss to coat. Refrigerate until ready to serve.
1/3 cup