Nope. It's not my birthday. My birthday isn't until next week. But, I thought I would take this opportunity to say how much I love birthday dinners. Birthday dinners are always dinners that
I WANT TO HAVE
. No one argues about the menu or where I want to go out to eat. You know why? 'Cause it's
MY BIRTHDAY!
I'm sure I've mentioned before, that my husband is not a vegan. He's not even a vegetrarian. Although he has become more and more open minded over the years, he's still light years away from ordering tofu at a restaraunt if there is steak or chicken on the menu. Unless, of course, it's
MY BIRTHDAY!
This weekend we will be dining at the new Aliso Viejo location of
Native Foods.
Sorry, babe, there's no chicken or steak on the menu.
Even if I cook dinner for myself on my birthday (Which I am more than happy to do, afterall, I love to cook) anyone and everyone around on
MY BIRTHDAY,
has to eat what I want to make.
Two of my favorite birthday dinners of year's past:
Turning the Newman backyard into a Beer Garden and having our own Oktoberfest. We made our own Seitan Brat's complete with kraut.
Read more about it here.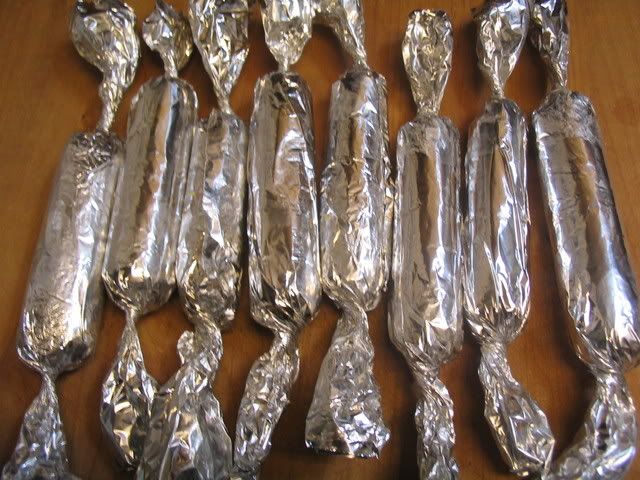 This was the month after we got married. I couldn't wait to show off all of our grown up stuff. I mean seriously, we had a full set of matching silverware! I wasn't so into food porn back then, but I always remembered my mom taking pictures of the set table and the cake on special occasions. The menu was VWAV Seitan & Portobello Stroganoff, green salad, french bread, and yellow cake with chocolate frosting for dessert. We also had wine and beer and kava-kava tea that we brought home from our honeymoon. That stuff tastes awful, but sure makes for interesting conversation!
So there you have it. I love birthday dinners. Next week, I will be sure to report on my next one...