I admit it, I am addicted to plates. Yep, plates. I cannot go to a garage sale, flea market, discount store, anywhere, without looking for or buying a plate.
These are a few of my favorites.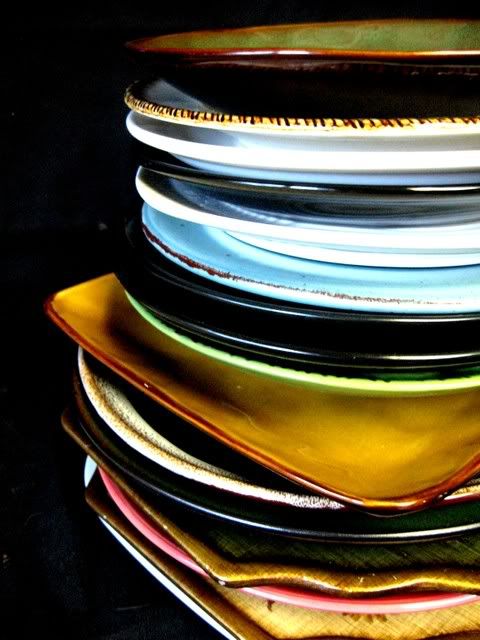 I also admit, that I am not much of a food photographer. But I don't care, I like to take the pictures. I like to put the food on those pretty plates, and take the picture. My food porn is usually very similar. When possible, I use a black background. I try to get extreme close ups, and I usually only photograph half of the plate or bowl. It's a simple formula that works for me and my cheap camera.