Y'all know we moved out to the boondocks a few months ago. When we did that, we downsized pretty much to one fourth of the space we had before. Yep, Dan, Me, Maxine, Lily, Annie and Michael are all residing in a cozy 495 square foot cabin in the country. The one thing I did make sure of, though, was that there be ample room for my spices and cookbooks. I was more than willing to pack my shoes, clothes and most of my furniture into storage tubs and keep them outside in the barn...but my cookbooks? My spices? They needed to be near to me at all times.
So, my office that used to be in one of the spare bedrooms of our old house, has been condensed into one bookshelf, which sits in the corner of the dining/kitchen/living room of the new house. This has it's perks. The computer is now only 3 steps from the stove, so I don't have to print out recipes off the internet anymore, I can literally see them from the counter! But even with such limited office space, I dedicated the top shelf to cookbooks, and they are creeping onto the second shelf now too!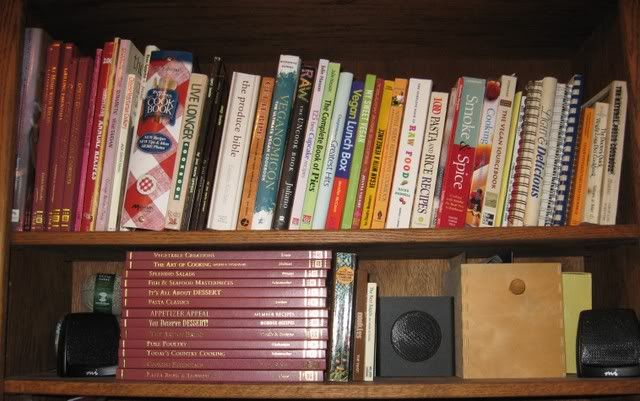 Not all of them are vegan, but one can really gain some great cooking knowledge from traditional cookbooks, you know? Especially that red & white checkered fella.
And the spices got their space on the wall AND there own drawer!
It's all been worth it, 'cause when we walk out our back gate, we see this...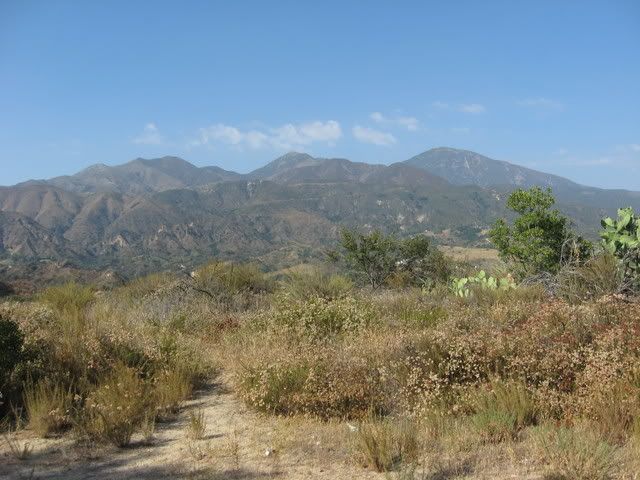 and this...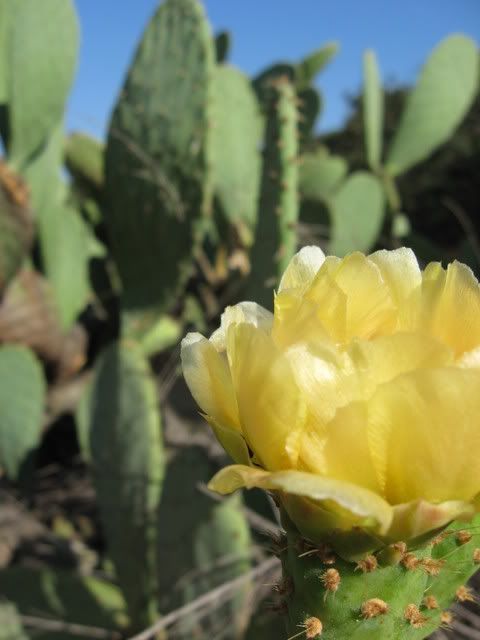 I am still trying to figure out if those are edible cactus leaves...hmmm.