HAPPY HALLOWEEN!
I don't own any proper Jell-o molds so these look a little boring, but with a proper mold, these could really be SPOOK-tacular!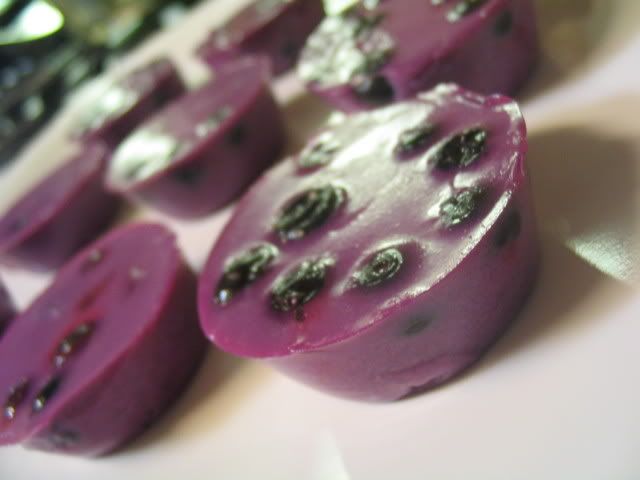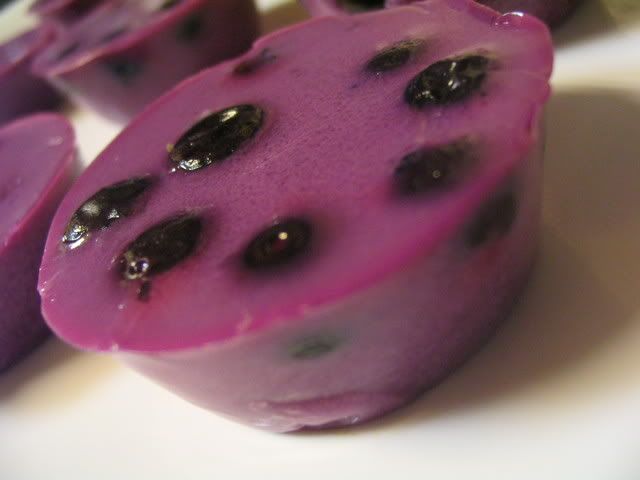 BOO-berry Jigglers

Ingredients
1 cup bluberries (fresh or frozen)
1 can (14 oz) Coconut milk
1/4 cup water
1/2 cup sugar
a pinch of salt
2 tsp agaragar powder (2 tbsp flakes)
Directions
Place all ingredients, except agar powder into a pot and bring to a boil. Let boil for two full minutes and then add the agar. Boil an additional 2 minutes, stirring constantly as it begins to thicken. Remove from heat and pour into molds (I used mini muffin tins) immediately. Place in the fridge to set, at least thirty minutes.