Yesterday, I had a pretty rough day at work. I was fairly miserable when I walked in the front door. Ready to just go to bed.
BUT WHEN I DID WALK IN THE DOOR...THERE WAS A BEAUTIFUL PACKAGE WAITING FOR ME!
The Amazing Celine Steen of
Have Cake Will Travel
had sent me a treat package full of yummy
PB Rice & Ohs Treats
! She posted the recipe on her blog: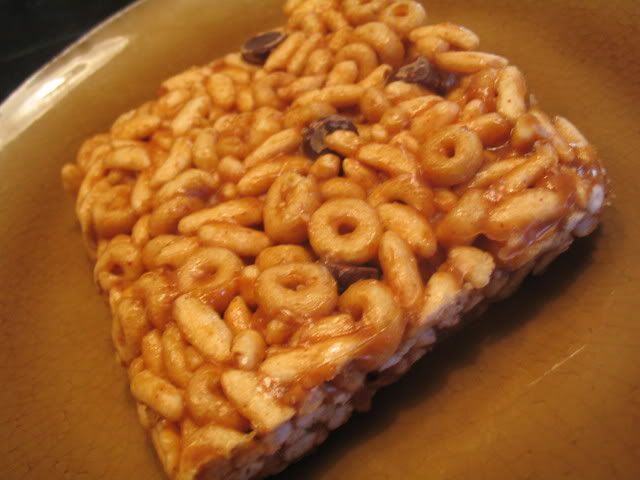 Let me tell you a little bit about Celine. She is an awesome Vegan Foodie and Chef who makes some of the most amazing meals and treats I have ever seen. And to add to it, she is an
AMAZING
photographer. I am going to try and convince her to let me hire her to photograph the burgers for my next cookbook.
SHE IS FRIGGIN' AWESOME!
In addition to her culinary masterpieces, she is an awesome person. We have sent eachother emails and messages through the interweb over the last several months, and I absolutely cannot wait to meet her in person! She doesn't own or drive a car. She rides her bike everywhere!
EVEN TO GET GROCERIES!
Now that is an inspiration. Especially where she lives!
Visit Her Website!
And I guarantee you won't be dissapointed. She is very generous with her recipes, even though I know she is writing a book/'zine to hopefully come out soon.
SUPPORT THIS AMAZING WOMAN!
If you live anywhere near her, I
think
she will bake and cook for hire, as in cookies, cakes, treats...
THANKS CELINE!
You turned my horrible day into a wonderful one!