Another creation from the "Just the Burgers" test kitchen.
Something about the sweetness of a sweet potato or yam combined with the smoky spiciness of chipotle peppers has always reminded me of fall. For this burger, I didn't even need a bun to enjoy the savory with the sweet and just a hint of Autumn peeking through.
Before cooking.
Plated with a dish of Chipotle Dipping Sauce (from Cozy Inside.)
This one is baked.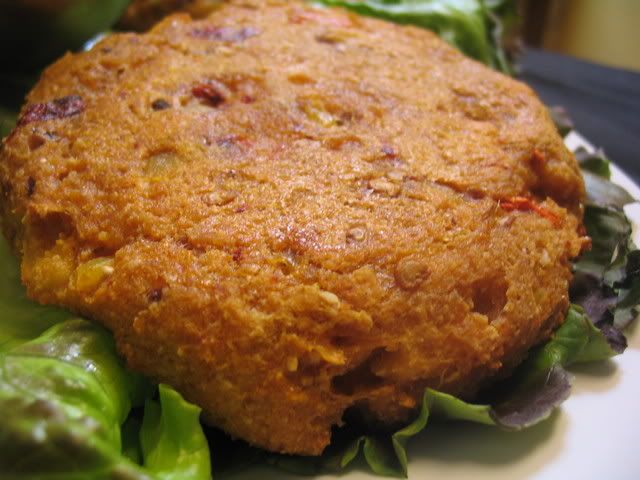 This one is fried: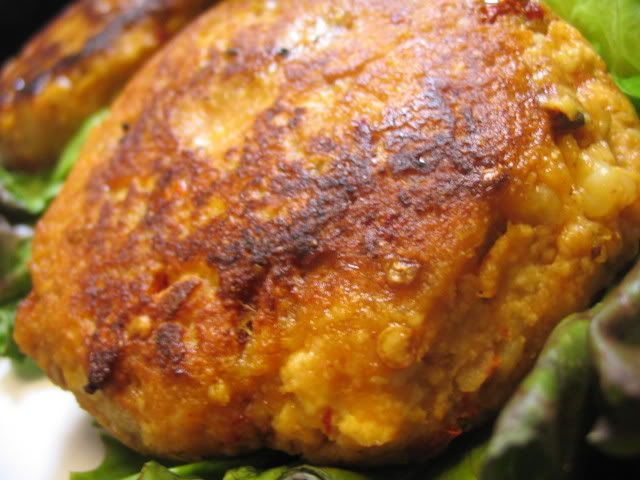 I think I actually like it baked, better than fried.