Dan and I celebrated our 13 year anniversary (which is today) on Saturday. First we went to the Huntington Beach Pacific Waters Day Spa for a couple's massage followed by a couple's bath. How romantic! Then we went home and snuggled on the couch.
What could be more romantic than watching the food network with your honey? Anyhow, the macaroni and cheese challenge was on, and it inspired us to make a romantic dinner of ho'made mac and cheeze instead of going out!
I'm still trying to use up all of those bakin bits that I made so I put some in the mix. It's the Cozy Inside recipe plus 1/2 tub of tofutti better than cream cheese and bakin bits.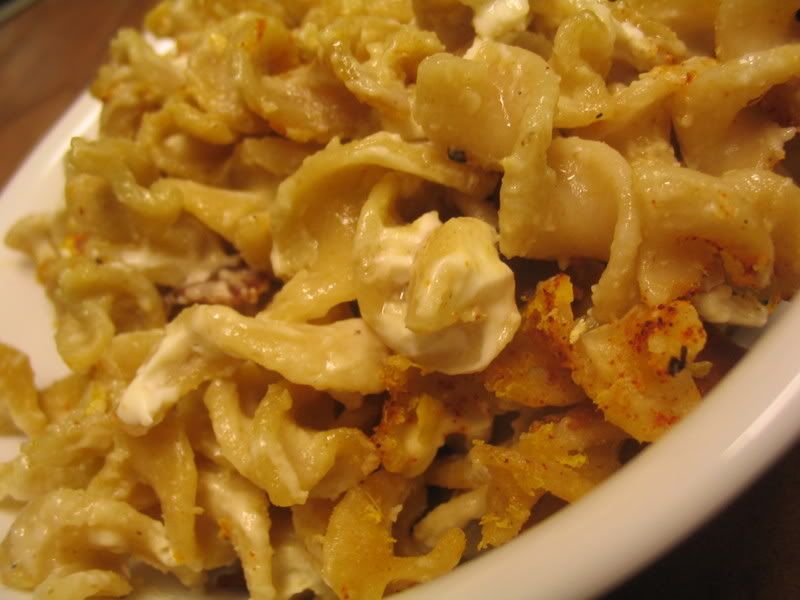 On Sunday my sister and nephew came over to bbq and I still had some bakin' bits leftover, so I threw them into this very basic macaroni salad.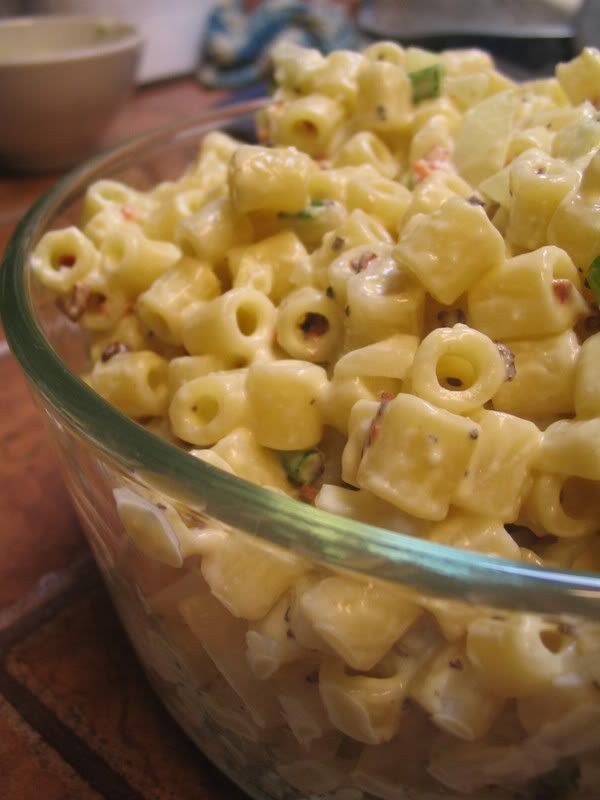 Basic Macaroni Salad
Plain and simple.
1 lb pasta of choice
2 cups vegan Mayo
1/2 of 1 medium onion, diced
1/4 cup imitation bacon bits
1/4 cup diced green onions
2 tbsp prepared dijon mustard
1 tsp garlic powder
1 tsp onion powder
salt & pepper to taste
Directions:
Prepare pasta as directed, in salted water. Drain and let cool. (Or cool it off by running it under cold water.) Mix in all the other ingredients and refrigerate until ready to serve.
Yield:
12 Servings