Bay City Rollers
reference aside, Saturday nights are a time for fun, right? Well for me, that means an easy, early dinner, and a drink before heading to bed, since I have to get up at 4:30 am tomorrow morning for work.
Daiya Nachos with Refried Beans, Tofutti Better than Sour Cream, Salsa and Jalapenos:
My new favorite nondairy milk,
Earth's Own Almond Fresh
, the vanilla flavor, with Kahlua over ice: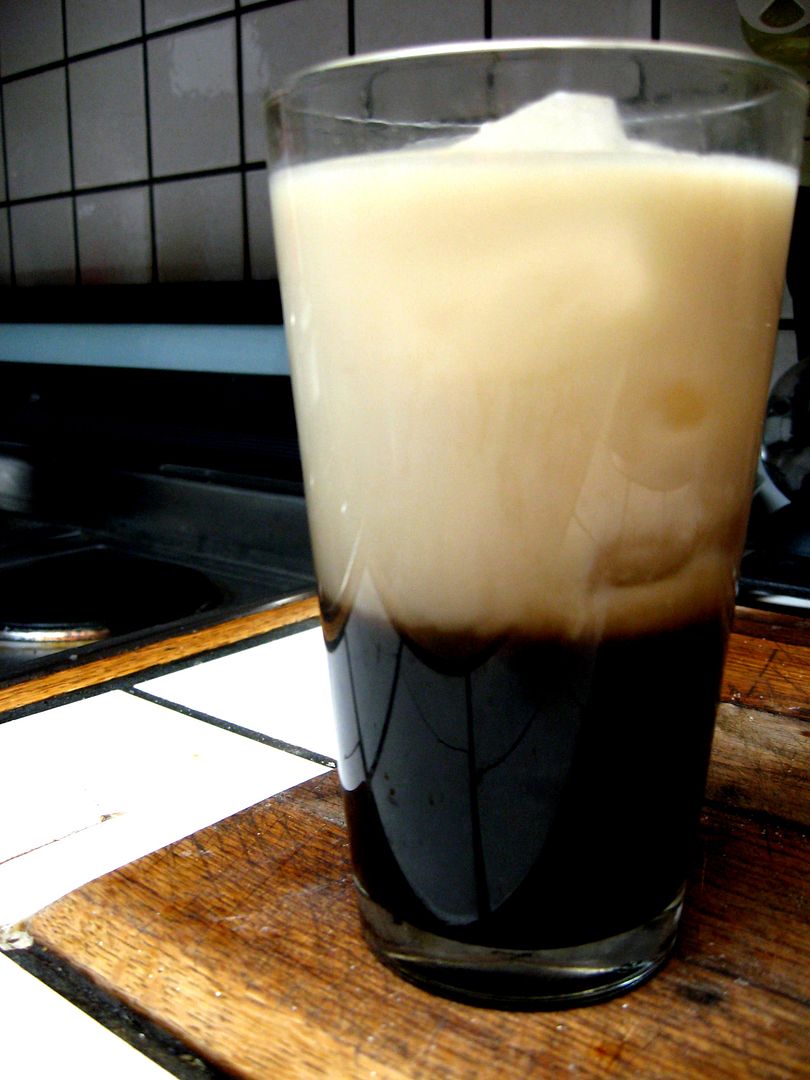 Nighty-night kids. This old lady is hittin' the hay.