Biodynamic Sugar? I'm sold. The stuff tastes great and costs about the same as Florida Crystals.
I met with a sales rep from
Native Organics
(their website is in Portuguese, as this is a product from Brazil) and she told me about the
"Green Cane Project"
. I found it all very interesting, and have decided to support this company by using their sugars as often as possible.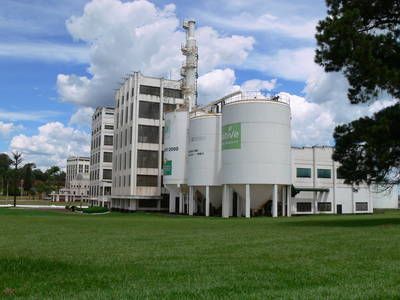 Currently, I can buy the Crystal Organic Sugar,
(Here is a rough English Translation: Produced according to the nature Native Experience in version course, for the delicious cuisine in general, replacing refined sugar and crystal. Native sugar is the result of an absolutely natural process where sugar cane is grown with organic fertilizers, subject to biological pest control and harvested green, that is, without burning, which, besides keeping intact its qualities, preserving soil and the environment. Each grain of Native is the purest essence of healthy sugarcane honey - where does your taste fruity.
)
as well as the Demerara (raw) Organic Sugar (
The organic version of Demerara sugar type Native Experience in Gold version, which sweetens giving a special flavor all the grout and hot drinks.
)
at Whole Foods for about $7 for a 1 kilo (2.2 pound) bag, but I've also seen it
online on Amazon
. Although it doesn't seem like it's quite available for purchase quite yet.