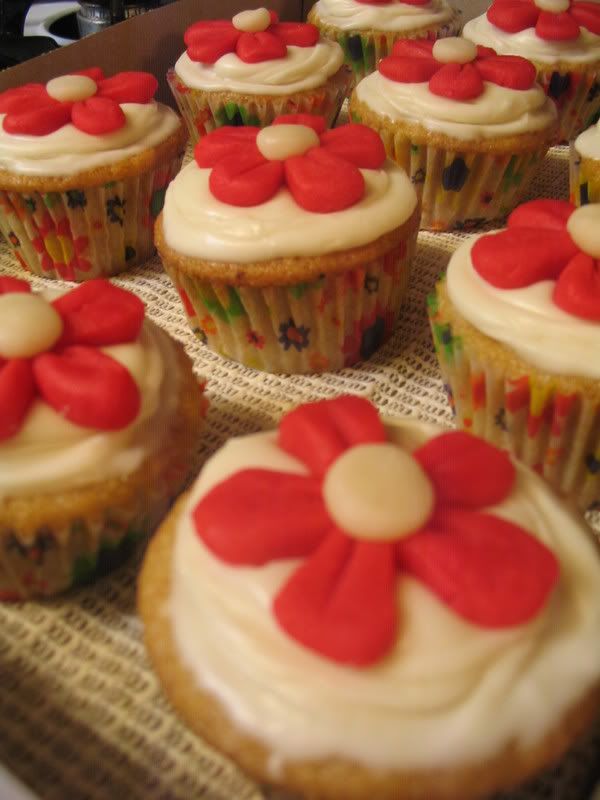 Lemon Gems from VwaV with Lemon Creem Cheeze frosting and Marzipan Flowers
My little sister got married yesterday!!! I brought cupcakes over to snack on while we were all getting ready, and I had enough batter to make her a mini cake to take back to the hotel room after the reception.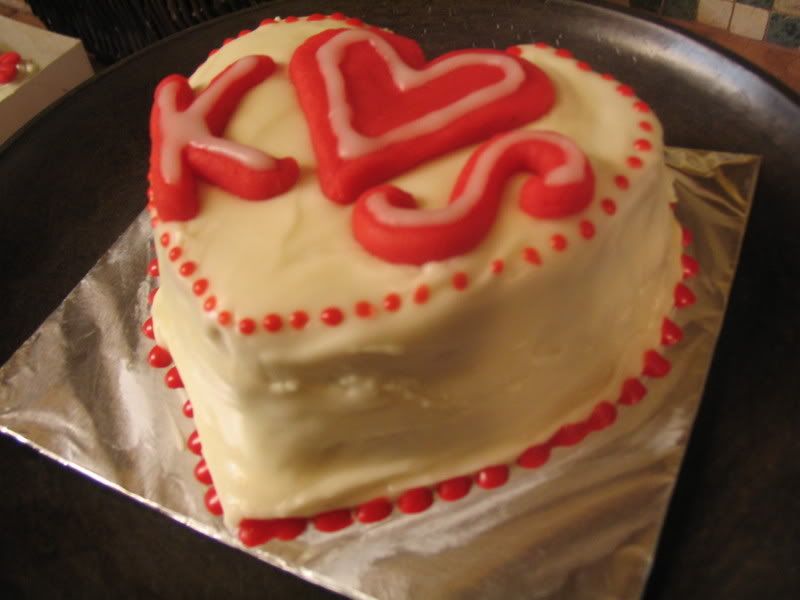 Lemon Gem minicake! "K" is for Kristen & "S" is for Steve, her new and awesome husband.
Congratulations Krissy & Steve! Have fun in Hawaii!