I was so excited about the vanilla pudding that I had to try chocolate!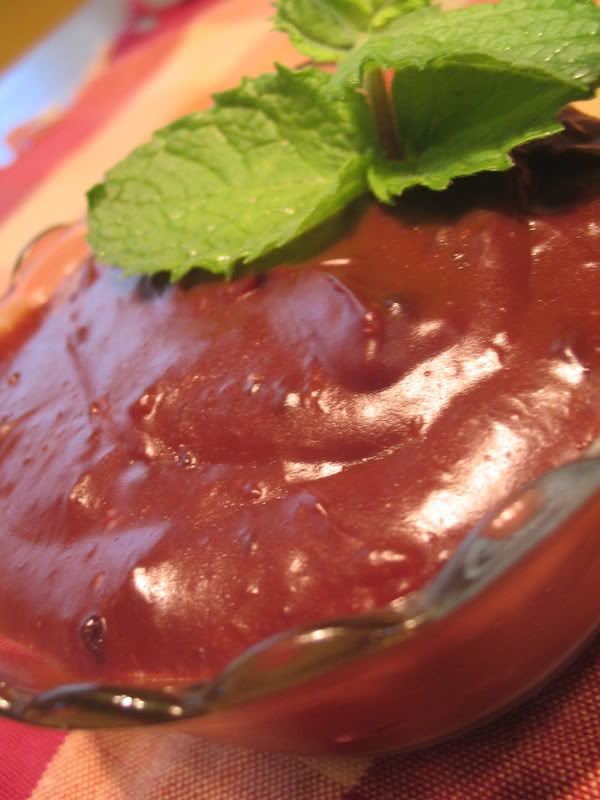 Chocolate Pudding
Ingredients:
1 14 oz can of Coconut Milk
1 cup + 1/3 cup soy milk or creamer (I used vanilla, but plain is fine too)
1 cup sugar
1/4 cup arrowroot powder
1/2 cup cocoa powder
1 tsp vanilla extract
1 tsp chocolate extract (optional)
Directions:
Mix arrowroot and extracts into the 1/3 cup soy milk to make a slurry and set aside. In a sauce pan place the Cocount milk, remaining soy milk, sugar and cocoa. Bring to a boil over medium heat, stirring often to prevent lumps and to fully dissolve the cocoa. As soon as it begins to boil, remove from the heat. Pour in the slurry mixture and stir vigorously. It will immediately begin to thicken up. Pour into dessert cups and refrigerate until ready to eat! YUM!