Saturday was my nephew, Dominic's, 7th birthday. I was asked to be in charge of cupcakes! Vegan cupcakes really ARE taking over the world.
His party had a spiderman theme, so I made both the vctotw Basic Chocolate cupcakes with Chocolate Buttercream and Fluffy White cupcakes (
http://shmooedfood.blogspot.com/2006/01/fluffy-white-cupcakes.html
) with vctotw Cream Cheese frosting. My mom and I decorated the tops with spiderwebs (the gel frosting I used for this was found at Tall Mouse and is made with Agar!) and I made little tags with Dominic's face morphed with Spiderman's.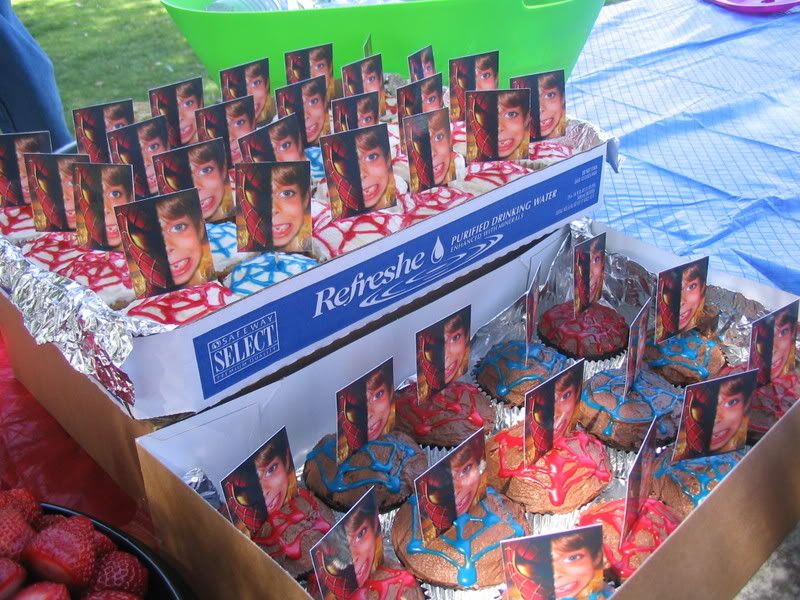 The kid's loved 'em, and no one missed the eggs!