I'd be lying if I said I didn't think this was the best photo I've ever taken of a cupcake.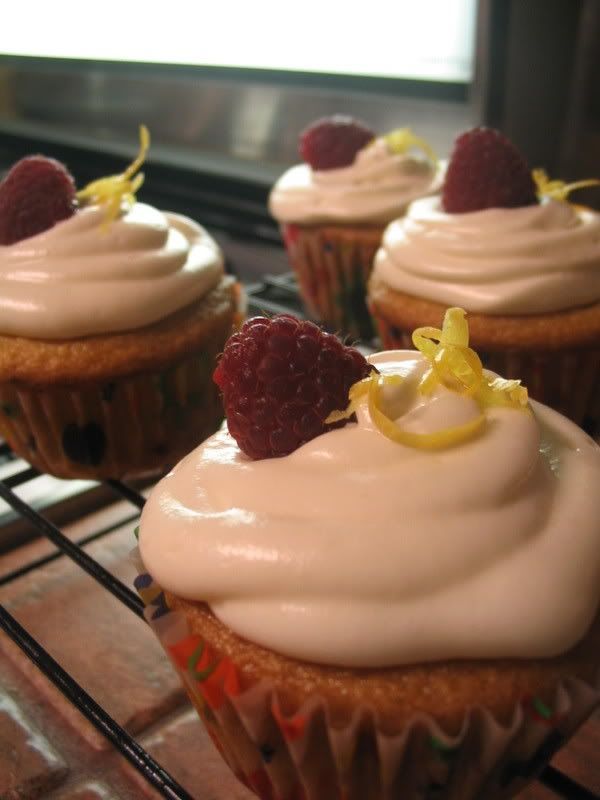 I used a recipe someone posted awhile back on the PPK forums for "Fluffy White Cupcakes" and added lemon extract and lemon juice and lemon zest to the batter. They came out really, really fluffy and moist.
YUM.
The frosting was just 1 tub of Tofutti Better than Cream Cheese, 1/4 cup of Earth Balance, 1 tbsp of lemon extract and lots of confectioner's sugar. Topped with a fresh rasberry and a tiny pinch of lemon zest.
They just seemed so sophisticated and grown up.