I made this on Easter Morning, thinking I was so cool, and that I had invented the ultimate vegan breakfast. I was seriously so excited, I brought it out to my husband and told him, "I think I have just invented the best vegan breakfast ever!!!"
To my dismay, this has already been invented. MANY TIMES, BY MANY PEOPLE! Any how, I loved it, and am going to continue to play around with my recipe until I get it just right.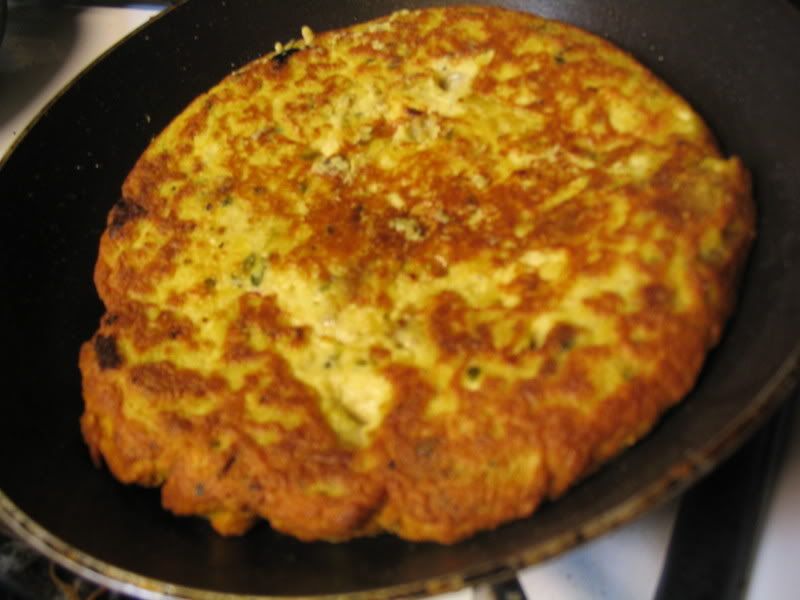 Basically, I blended a package of drained and pressed extra firm tofu with my handheld immersion blender, then added turmeric, nooch, some oregano, cumin, a little soymilk, chickpea flour and some chopped up bits of seitan. I poured this mixture into a small nonstick pan with some olive oil and fried it until it was gloden. Then I flipped it and fried the other side.
I think next time I will add spinach, tomatoes and mushrooms. Maybe some tofu feta. That sounds good, doesn't it?