This was originally inspired by my cousin Leah, who makes an awesome 7 layer dip for every holiday get together. Unfortunately for me, NOT VEGAN!
Then I started testing recipes for Joanna, and she had some great mexican dishes. So now this 7 layer dip is also inspired by the great Joanna (Who's Magazine is going to be called "Yellow Rose Recipes"and I will keep you posted on when it can be ordered!)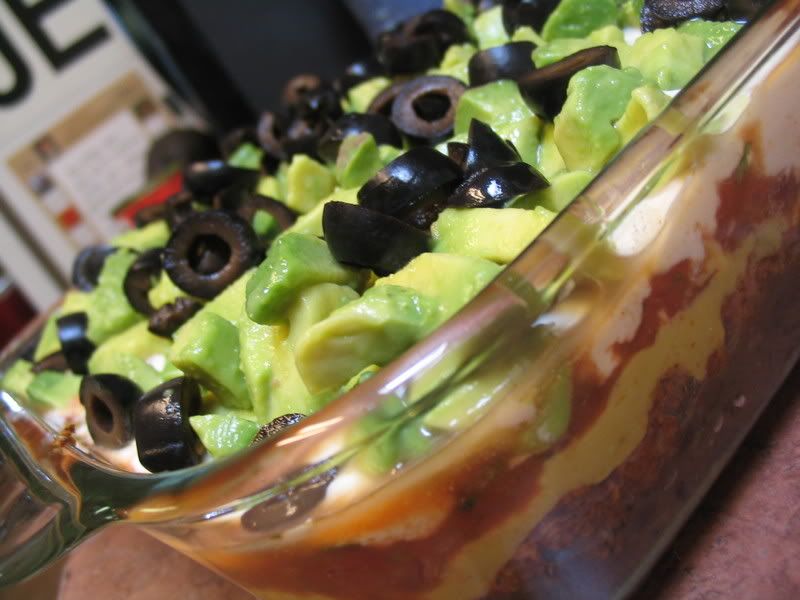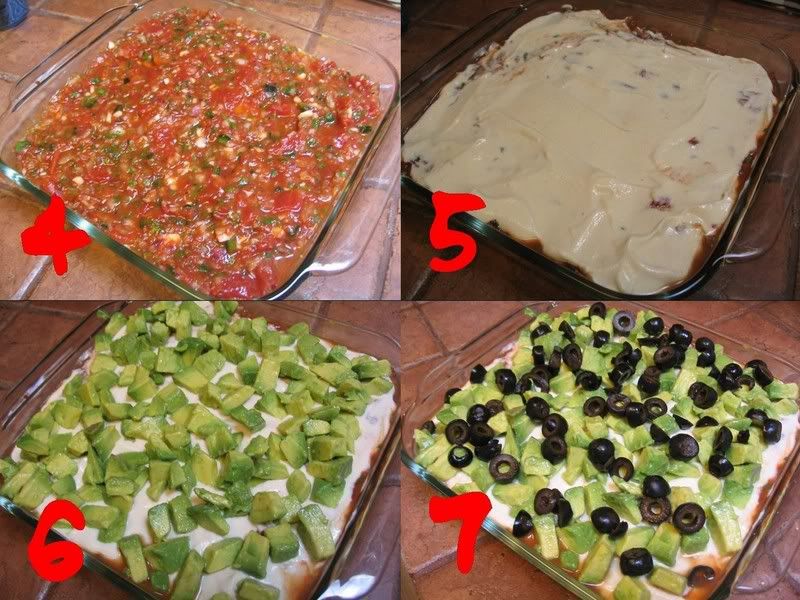 Layer 1: Black Refried Beans
I used Joanna's recipe, but any vegan refried beans will work.
Layer 2: Taco TVP "Meat"
I used Joanna's recipe, but I think any packet of taco seasoning mixed with reconstituted TVP would work fine.
Layer 3: Nacho Sauce
Once Again, I used Joanna's recipe, but there are a million noochy nacho sauces out there.
Layer 4: Salsa
I like a lot of flavor, so I used Joanna's salsa recipe, but you can use any store bought salsa, or even just some diced tomatoes.
Layer 5: Sour Cream
Joanna's Tangy Sour cream is AWESOME, but any vegan version will do.
Layer 6: Avocado
Just diced and tossed in some lemon juice. Guacamole would be an excellent choice here too.
Layer 7: Olives
I don't really like olives, but the color is nice. I suppose green onions would work well as a sub.