I have been trying to come up with a way to cross promote my vegan baking and cooking with
my "other life" as a real estate agent.
I have committed to go and visit at least 5 of my clients each week in person. So, I decided that this was a perfect opportunity to bring them some delicious baked goods. I started off with Lemon Poppyseed Cake. I made up a batch, and didn't write everything down. I plan on making another batch tonight so I will post the recipe tomorrow, along with pictures of the actual cakes before I wrap them up. I made 2 "pound" cakes and a dozen muffins.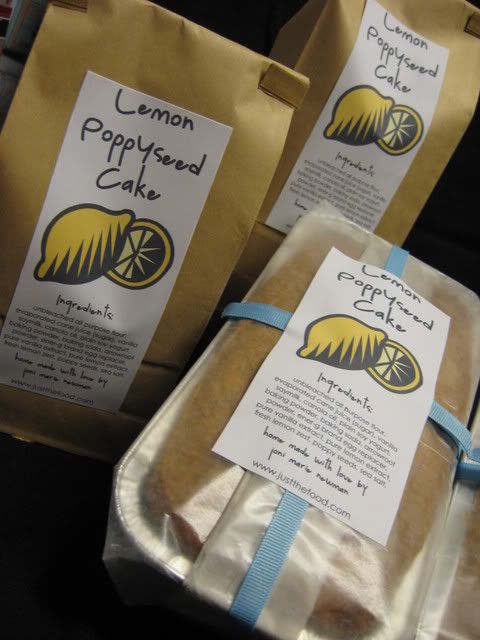 Next week I plan to make Espresso Chocoloate Cakes with chocolate chips. When the other agents at my office saw these beauties, they asked if they could pay me to make them for their clients as well. OF COURSE I CAN!