I am sick. I have been sick for over a week now. I wanted something warm and cozy, but not hard to make. I had a lot of leftovers and other foodstuffs that needed to be used up so I threw together, what I call, SICK STEW. It has also been known as "Kitchen Sink" soup. Basically you just throw a bunch of stuff in a pot and let it simmer for a few hours.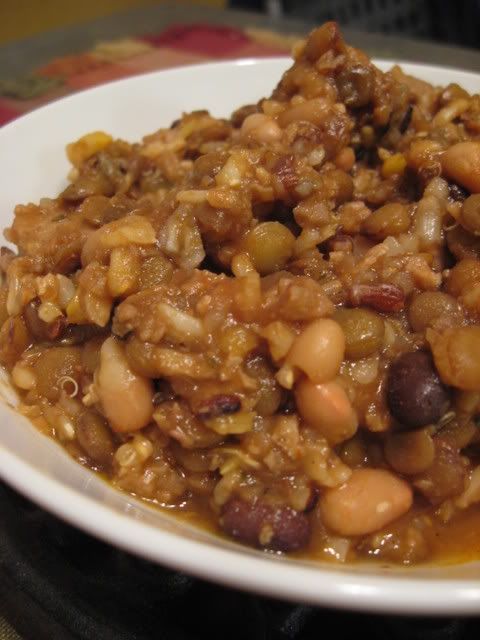 Mine included:
4 cups of veggie broth
Leftover MexiQuinoa salad
Leftover Lentils
Leftover Seitan Chunks
Wild Rice Blend
1 whole white onion
1 can of white (canellini) beans
1/2 cup of TVP granules
12 oz tomato sauce
2 tbsp minced garlic
Salt and Pepper to taste.
Things I would have liked to add but didn't have on
hand:
Chopped celery
Chopped potatoes
It made a BUTTLOAD. Enough to last me all week, for lunch and dinner!