Yummy! Yummy! Yummy!
This cake is a recipe from "Hot Damn & Hell Yeah!" It's a yellow/vanilla cake. I frosted it with Lemon Creem Cheeze Frosting and framed the whole thing with fresh rasberries. Yummers.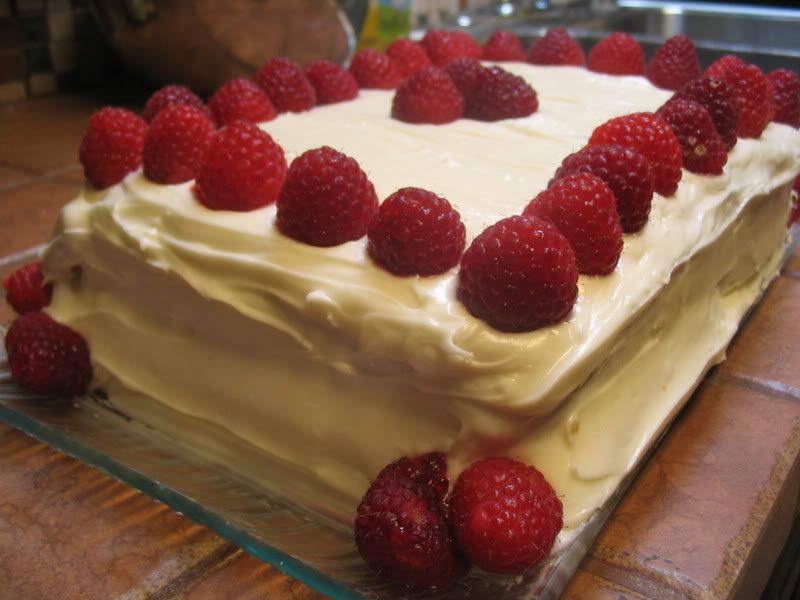 Lemon Creem Cheeze Frosting

Ingredients
1.5 pounds (1.5 boxes) powderes sugar
1 tub of Tofutti Better than Cream Cheese
1/3 cup Earth Balance
1/4 cup lemon juice
2 tspn lemon extract
1 tspn vanilla extract
Directions:
Using an electric mixer, mix the cream cheese and margarine together until fluffy. Add in the vanilla and lemon extracts and the lemon juice. Slowly add in the powdered sugar in batches. Continue to add the sugar until you get the thickness that you want (you may need more or less sugar depending on your desired consistency.) Keep mixing an additional 5 minutes to get it really creamy and fluffy. Store refrigerated until ready to use.