I brought home my annual Pre-Thanksgiving haul from Whole Foods!
So, I guess I'd better get to work!
On another note, I have been making an effort to try new things. Last week at the farmer's market, I was talking with a hydroponic organic farmer (so cool!) and she turned me on to Yellow Squash Blossoms.
I asked her what to do with them, and she said, make quesadillas, with lots of cheese. Hmm. So a Mexican flair? I made a flatbread sammy with Avocado Cilantro hummus, roasted red peppers and squashblossoms sauteed in onions and garlic. Yummy.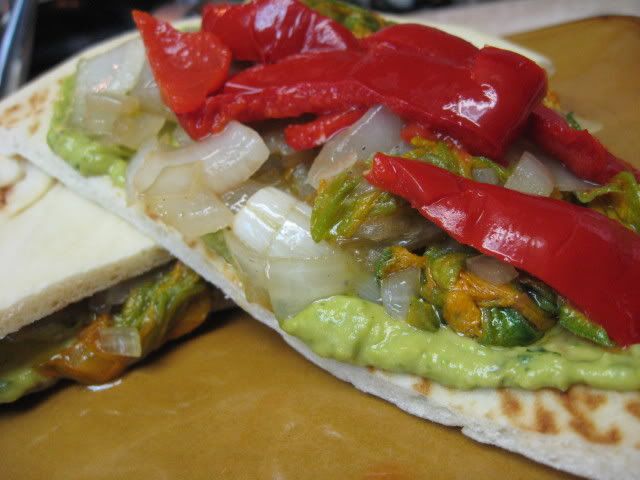 When I have some time to whip up some queso, I am going to try out that quesadilla idea.