Look what I got!
So, of course, I had to make this: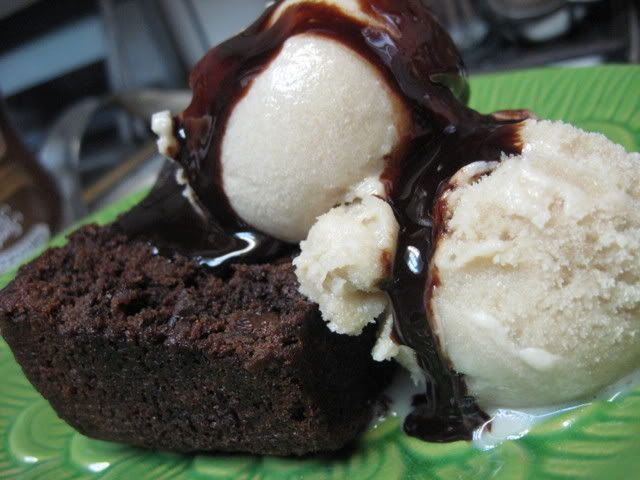 Espresso Chocolate Chip Cake and Kahlua Ice Cream Sundae
For the cake I used
this recipe.

For the Kahlua Ice Cream:

Ingredients
2 cups soy vanilla creamer
2 cupos vanilla soy milk
1 cup Kahlua
1 cup sugar
2 tbsp
Instant Clear Jel
Directions
Dissolve the Instant Clear Jel into 1/4 cup of the soy milk. Mix all ingredients together and follow the directions on YOUR ice cream maker. If you don't have an ice cream maker, that's okay, follow the directions
HERE
ignoring the recipe they give. Note that alcohol does not freeze, so even if you put this in the freezer for weeks, it remains perfectly scoopable!