You know you do. Come down and see us tomorrow in front of Locali for the
Worldwide Vegan Bakesale
!
I will be bringing the following:
Recipe HERE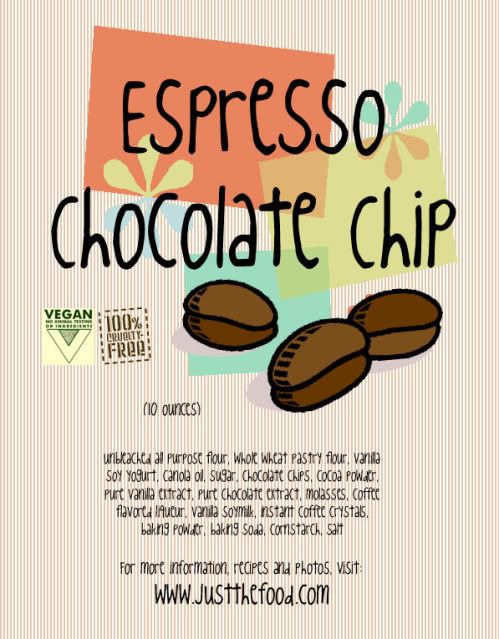 Recipe HERE
Recipe BELOW! (A teaser from 500 Vegan Recipes)
Garlic Flatbread Rounds
1 (1/4 ounce, 7 g) packet active dry yeast
1 tablespoon (13 g) granulated sugar or 1 tablespoon (21 g) agave
1 cup (235 ml) warm water
3 cups (375 g) all-purpose flour
1/4 teaspoon salt
1/4 cup (60 ml) extra-virgin olive oil
1 tablespoon (15 g) minced garlic
1 tablespoon (2 g) dried parsley or 3 tablespoons (12 g) fresh, chopped
Mix together yeast, sugar and warm water. Let stand ten minutes. In a mixing bowl, add the flour and salt. Add the olive oil, garlic and parsley to the yeast mixture. Add the wet to the dry and knead until a nice dough ball is formed. Lightly oil and cover loosely with plastic wrap and let rise for one hour. Punch down dough and divide into 16 equal pieces. Heat a dry, nonstick frying pan or skillet to high heat. Roll out each piece of dough to 1/8 inch-thick (3 mm) rounds. Place in frying pan, 2 to 3 at a time, and cook for about 2 to 3 minutes per side.
Yield: 16 pieces