I am the first to admit that I love soda, but I had to give up diet soda several years ago, because of adverse reactions my body was having to artificial sweeteners. And, regular soda, well at an average of 180 calories a can, is a luxury I had to cut way back on. So, it was Iced Tea and water for me for the last few years...but today, I found this treat on the shelves at Whole Foods. I nearly peed my pants with joy...
ALL NATURAL DIET SODA! I give to you...
Zevia!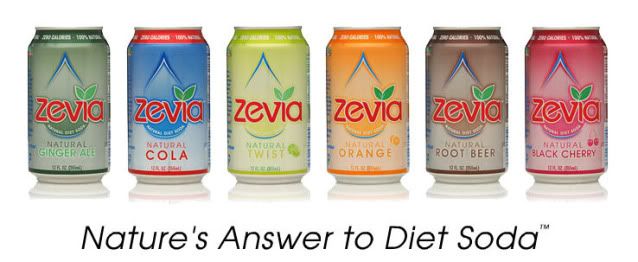 So far I've tried the Orange and Cola flavors...SO GOOD!
(Just so y'all know, I was not paid, or given free samples for this purely unsolicited review...if I like something, I'm gonna spread the word!)